"What you seek, is also seeking you." – Rumi
Kripalu Yoga
Kripalu yoga is a practical, accessible, and contemporary approach to yoga.  This practice cultivates mindfulness to promote inner peace, asana postures to promote strength and flexibility, development of compassionate self-awareness to promote healing and transformation, and taking the practice of yoga off the mat and into daily life.
This style of class is especially friendly for those interested in exploring the foundations of yoga, or those wishing to enjoy a more gentle and meditative practice.  We will focus on movements to warm up and create spaciousness in the body, using breath and awareness to calm the mind and nervous system, and encouraging a connection with the deeper self through inquiry into the inner landscape of yoga.
~~~~~~~~~~~~
Public Class Schedule & Locations:
 Nancy is currently not offering a public class, but is available for private or therapeutic yoga sessions.  Nancy has taught public classes and workshops at the following studios in Sonoma County:
~~~~~~~~~~~
Nancy currently teaches private therapeutic groups through St. Joseph Health and Vista Family Healthcare, working with cancer and chronic pain patients.  Nancy also shares yoga with the Bellevue Union School District Office, and teaches gentle chair yoga for seniors at the Varenna retirement community in Santa Rosa.  Nancy has also taught corporate yoga at Medtronic Cardiovascular in Santa Rosa.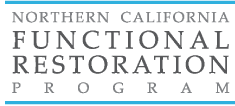 "Nancy is an incredible yoga instructor.  She is well versed in the practice of the Kripalu school of yoga.  I come away from each class with a deeper understanding of my mind, body and soul and there is the added bonus of feeling physically wonderful.  Nancy is warm, compassionate and knowledgeable teacher and her classes are amazing."
"It is an excellent way to refocus your energy and mind."
"I have found the class to reduce stress, promote relaxation, and provide a welcome refuge that I look forward to each week."
"I feel lighter and at peace after each class."
"Simple and gentle yoga movements that not only stretches out the tensions in the body, but also helps to relax the mind and relieves stress."
"I always leave smiling and relaxed."