Radiance Through Yoga 2017 Workshop Series
Practice, Inquiry, Community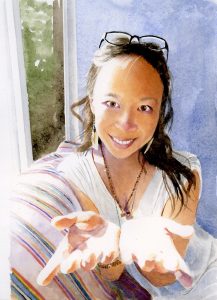 Winter: Saturday, January 28th
Spring: Saturday, April 8th
Summer: Saturday, July 8th
Fall: Saturday, October 28th
9:00am – 12:30pm, Healdsburg, CA.
"Imagine, for this moment, that in all moments, Radiance is our true nature."
Cost:  $120 for all 4 classes, or $45 each.
For more information, please contact me: nancy@lovegentleyoga.com
~~~~~~~~~~~~~~~~~~~~~~
Radiance Through Yoga 2016
Friday, November 11th, 2016 9:30am – 12:30pm (Concluded)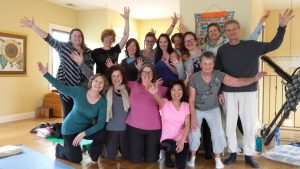 ~~~~~~~~~~~~~~~~~~~~~~~~~~~
Self-Compassion and the Practice of Yoga
Saturday, February 27th, 2016 2:00-4:30pm (Concluded)

Soften the inner critic and connect with your full self…
In this 2.5 hour workshop, we will explore the science and benefits of Self-Compassion practice, and the connection with our full selves through a gentle and deep yoga practice.
You will learn:
The three components of Self-Compassion practice

Common challenges in being kind to ourselves and ways to work around them

Motivating the self without thinking "I'm not enough"

The 5 Koshas, or "sheaths" of our being, and using yoga to live more fully
Cost:  $35 per person.
Location:   2up Yoga Studio, 50 Mark West Springs Road
Sign-Up: 707.230.3958  email: aum@2upyoga.com  

~~~~~~~~~~~~~~~~~~~~~~~~~~~~~~~~~~~~~~~~~~~~~~~~~
Yoga for Wellbeing Workshop
Workshop Date: Sunday, December 7th, 2014. 2:00pm – 4:00pm. (Concluded)
Location: 2up Yoga Studio, 50 Mark West Springs Road, Santa Rosa, CA
In this interactive 2-hour workshop for practitioners of all levels, explore how yoga can be practiced therapeutically to reduce stress and manage chronic pain.
What you will learn:
How yoga can be therapeutic and complimentary to allopathic medicine
Regulating the Nervous System: Going from fight/flight/freeze to rest/digest
3 Breathing techniques for increasing lung capacity and soothing the nervous system
Stretching without straining
~~~~~~~~~~~~~~~
"Excellent presentation.  Information was presented in a personable yet thorough way.  It made me want to start a deeper exploration into yoga. " – Liz
"Very informative class on yoga and wellness! Nancy was a thoughtful instructor and very knowledgeable." – Holly
"I really enjoyed this workshop and your style of teaching.  Thank you so much."
"Soothing and relaxing.  So nice to take a break from the daily chaos to BREATHE!" – Lori
~~~~~~~~~~~~~~~
I will be teaching 30-minute yoga workshops at the Dhyana Center as part of an Ayurveda education series with DeAnna Batdorff:
 Title:  Body Mapping Series: The Art of Self Assessment
Dates:  Oct 17, Oct 24, Nov 7, Dec 5, Dec 12: Thursdays 5:30pm-8:30pm (Concluded)
Cost: Members $345 / Non-Members $385 (includes dinner).
Yoga and Ayurveda have been sister disciplines in the greater system of Vedic knowledge for thousands of years; Ayurveda was developed to facilitate healing of the body, while Yoga enhances well-being and guides spiritual endeavor.
In the Ayurvedic portion of the workshop you will learn to Track, Understand and Treat the Body's Symptoms for Self Sustainability. For additional details on the Ayurveda portion of the workshop, please visit: http://dhyanacenter.com/ayurvedic-programs-classes/classes-with-deanna/
In the Yoga portion of the workshop we will cover:
Week 1: Introduction to the 5 Koshas (sheaths of the body) and how yoga helps to integrate and deepen the experience of being.
We will do a brief interactive demonstration leading into a breath-and-movement experience, ending with a couple minutes of quiet sitting.
Week 2: Postures and Prana.
We will explore the concept of nadis/energy channels and how asana practice combined with compassionate awareness facilitates healing. We will warm up with pratapana movements and build a couple postures from the ground up, ending with a brief relaxation to fully receive the energetic benefits of the postures.
Week 3: The Function of Breath.
We will explore the relationship between breath, the quality of the mind, and mood regulation. We will learn 2 yogic breaths, and how to combine them in asana practice. We will close with quiet dirgha breath while in a restorative posture.
Week 4: Finding your Edge, and enhancing the Quality of a Pose.
We will explore the dance between Push vs. Yield and understanding the minimum and maximum edges of a pose. We will experiment with this in seated forward fold, and pigeon pose, being mindful of how a pose is entered, sustained, released, integrated, and transitioned.
Week 5: Meditation-in-Motion, and Savasana.
In the final week we will explore tapping into the body's innate wisdom for movement, building upon the concepts of yogic movement from the previous weeks, unifying body-mind-spirit in a meditation-in-motion experience, and closing with the deep delicious relaxation of Savasana.
~~~~~~~~~~~~~~~~~~~~~~~~~~~~~~~~
Deepen Your Yoga Experience:  "The Quality of the Pose" Workshop  (September 28th, 2013 – Concluded.)
In this interactive 2-hour workshop for practitioners of all levels, explore how to deeply tune into the quality of your personal yoga postures.
We will explore the stages of moving into, and finding the "sweet spot" of the asana, the interplay of breath and mindfulness, integration, and transitioning into the next posture.  The format of the workshop will be split between information and discussion, and a guided practice to explore and integrate what has been learned.  We will finish with a sweet deep relaxation.
What you will learn:
Building postures safely from the ground up
The qualities of entering, sustaining, releasing, and integrating between postures
Knowing your minimum and maximum edge
The effect of breathwork in postures
Join us for this informative and powerful workshop designed to upgrade your yoga experience on the mat!
~~~~~~~~~~~~~~~~~~~~~~
"I attended Nancy's workshop 'The Quality of the Pose' and felt amazing at the end.  Not only did she provide a thorough foundation during her informational portion of the workshop, she provided integration of what she shared in the beginning in our practice at the end.  She speaks with knowledge, kindness, and her passion and love for yoga truly come through and is palpable.  I look forward to taking another class or workshop with Nancy." – Julie C., Sonoma